The deep drawing press forming process is a press working method of forming a flat blank into an open hollow part by using a mold. Stretching is one of the main stamping processes and is widely used. Through the stretching process, cylindrical, rectangular, stepped, spherical, conical, parabolic and other irregularly shaped thin-walled parts can be made. If combined with other stamping processes, more complex shapes can be produced.
This time Mexican customer bought YZ27-800T Hydraulic Press from Zhengxi, and also with 8 set of mould to set up his new factory!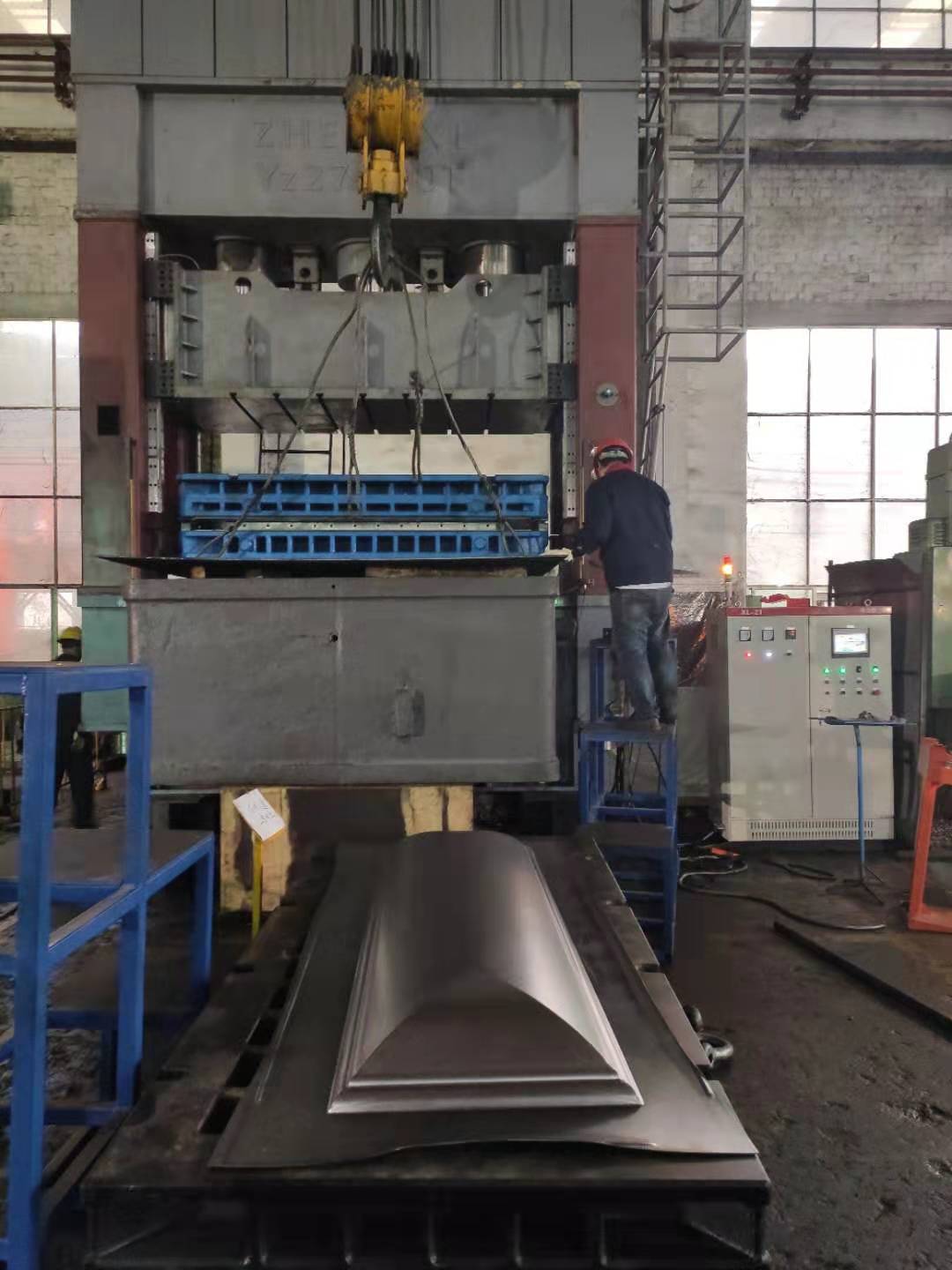 This is customer's product, it's a metal coffin cover.
Mexican customer successfully accepted 800 ton deep drawing press machine